This year, Welcare staff have been working closely with the Youth Offending Team, working with children who have been in trouble with the law, and their siblings, helping them to rehabilitate and stay away from crime. This work has been funded by the Youth Endowment Fund.
Since joining us in early 2021, Welcare Senior Family Support Worker Nicola Miller (pictured below) has been working with a 12 year old boy and his family who were referred to us through the Youth Offending Team. The young boy had been arrested and subsequently excluded from school, and the family were left needing support with both education and housing. "We talk to the referring officer about the needs of the child and the family, and work from there" says Nicola.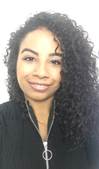 With this particular family, the Early Help team had been involved as the children were out of school. "After the eldest child was excluded, Mum no longer wanted to send her youngest child to school alone. There were concerns of bullying, and she felt they wouldn't be safe alone" says Nicola. "We are now working with Lambeth Children's Services to find a suitable school for both boys – both have Autism Spectrum Disorder, so they need a specialist school."
The family has also faced issues with finding suitable housing. With both boys out of school since December 2020, they were becoming frustrated at home all the time and acting out, and their mother has been becoming increasingly anxious. They have recently moved into a new home, but ongoing renovations have made it unsafe for the 2 boys. "First the bathroom needed to be replaced, then the banister was found to be loose and unsafe," says Nicola
A large part of Welcare's role is in identifying and coordinating various agencies to help meet families' needs. "As well as looking for schools, we've been involved in ongoing communications with this family's Housing Officer, we've applied for a grant from The Three Oaks Trust for a new cooker. With another case we've applied for a Samaritan Grant from London Catalyst – most families don't know the help that is available to them, and so while working with the family we also help connect them with the right organisations."
Nicola says her next goal for this family is to find a mentor for the boys, something she hopes to do through Lambeth Family Services. "Once housing and schooling have been organised, I really want to bring in a mentor to work with the boys, but also to take some of the pressure off Mum. The boys' dad is not around consistently, and Mum is currently anxious to let the boys out of her sight. A mentor would be a great way to alleviate some strain, whilst also giving guidance to the two children."
Find out how you can support our work with families in your local community.