No posts available
A community-based treatment and recovery programme for children aged 8-13 who have been exposed to domestic abuse and violence, and their non-abusive parents.  The course helps children to process and understand their experiences, raise self-esteem and prevent abuse in future relationships. The course aims to improve relationships within the family and support parents to understand their child.
12 weeks full course (School based programme takes place over 8 weeks). Group is held daytime / after school.
Abuse Recovery Programme
/
Domestic Violence and Abuse
/
Free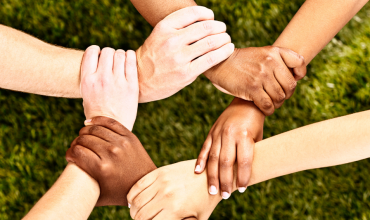 Strengthening Families, Strengthening Communities
An inclusive, evidence-based 13 week parenting programme, designed to promote positive parenting skills that are associated with better outcomes for children. SFSC was developed to reduce violence within families and communities and to promote a healthier lifestyle.
Group is held daytime / evenings.
A strengths-based and child focussed programme delivered by Welcare in partnership with St Michael's Fellowship.  Aims to increase men's awareness of abusive or neglectful behaviour and enable them to take responsibility for their actions. To make a referral, please complete our Caring Dads Referral Form and return it to info@welcare.org
This is a 17-week course, held in the evenings. An evening meal will be provided.
Domestic Violence and Abuse
/
Men's Group
/
Parenting
A targeted 5-6 week group work programme to increase confidence and self-esteem, and to improve relationships with peers and family. The programme is also designed to allow children and young people to become more aware of their rights, responsibilities and choices.
Group is held in the daytime.
A series of weekly play-based sessions for parents / carers and their young (pre-walking) babies, focusing on emotional wellbeing and bonding
Weekly play and communication group for under 5s with additional needs and/or disabilities plus their parent/carer. No formal diagnosis needed.  Offers a supportive play environment with tailored stimuli and advice and support for parents
Additional Needs
/
Communication
/
Disability
/
Redhill
A course of weekly play sessions focusing on communication and speech and language development. Suitable for children aged 2.5 to 5 years old with an identified language delay or where there are concerns with language development
Communication
/
Redhill
/
Speech & Language
A play-based group supporting parents / carers and their children aged 1 to 5 years old who have English as an additional language and would like to learn strategies to support their child's English language development.  Please note these sessions are not aimed at developing the parent's English language skills.
Communication
/
Redhill
/
Speech & Language
A 4-week nurturing course that teaches parents how to massage their baby. Supports parent and baby bonding and communication and enhances a secure attachment.  May help with sleeping problems and colic. Places are non-transferrable.
An accredited programme that aims to help you get the best out of family life, helping to build positive, constructive relationships and develop calm, confident parenting. It considers the emotional well-being of the parent as well as the needs of the child and encourages parents to share experiences, understand their child's behaviour and develop practical strategies to help deal with the challenges of discipline and boundary-setting.
Group is held in daytime / evenings. Some daytime groups may include a free creche for children under 5.
Parenting
/
Parenting Group
/
Redhill