Children's Mental Health Week takes place from Sunday 2nd to 9th February 2020, offering a period of reflection on the importance of emotional and mental wellbeing in young people.
For Welcare, the week provides an opportunity to shine a spotlight on the work we do to help empower children and families in looking after their mental and emotional health. Across five centres, our team of social workers, trained staff and volunteers work with families and young people who have been referred not only to help them manage the immediate problems they face, but to equip them with the tools they need to thrive going forward.
Nurturing the emotional welfare of children is at the core of Welcare's vision.
We aim to support families and children in building resilience, confidence and self-esteem, and to develop a service that meets the needs of children's emotional health and well-being.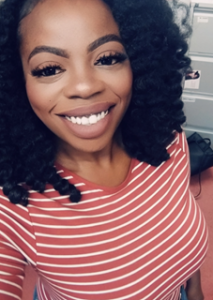 Ola, a Children's Support Worker for Welcare in Inner-London, has been reflecting on some of the work that the charity does to empower children to express their emotional needs and openly discuss their mental health. Many of the children who are referred to Welcare have faced a variety of difficult challenges or changes to their life, both at school and at home, causing them to struggle emotionally. Often, the child has not been able to express their feelings openly, and this affected their behaviour in different ways. Ola explains that "the impact of adverse experiences or mental health usually manifests itself at school, and it can be detrimental to the child's learning." Ola and the Welcare team take a tailored approach with each child, recognising the importance of their individual needs:
"We look at the referral and tailor the one-to-one sessions to the young person, ensuring it is age appropriate. It is important that we get to know the child individually and understand what their view is on what has been going on. Often, how children process things is completely different to the way adults perceive things".
Welcare's approach provides the practical and emotional support needed to help achieve lasting change in the child's emotional capacity, self-confidence and wellbeing.
For the child, simply being able to communicate their emotions is so important, expressing their boundaries and letting others know how certain things or situations make them feel. Support Workers like Ola will work with children to develop these communication skills through various activities and play therapy, promoting a stimulating and fun learning environment. Part of the education around mental health awareness involves teaching children an emotional vocabulary, as Ola explains that "a lot of young people know how to tell you they're in pain physically – a sore tummy, perhaps – but not being able to express their emotions and explain their feelings, such as telling you they are frustrated or worried". Ola is able to engage the children through picture association exercises, or the use of emotion cards portraying Emojis, to identify and describe different emotional states: frustration, loneliness or worry for example. This helps empower children to articulate their own feelings, and communicate their emotional needs to their family members, their friends or their teachers.
In the one-to-one support provided by Welcare, Ola explains that "it is really about creating a safe space for the child to be heard and express themselves". When the children feel comfortable and develop trust with the Support Worker it allows for open conversation, and Ola can then work with them to help build their emotional resilience.
At Welcare, we focus on long-term wellbeing as well as overcoming immediate problems.
Our Support Workers help children develop skills for life and learn to manage their emotions by encouraging problem-solving strategies. Children will work with Ola to identify calming techniques that work best for them. These can be in identifying trusted adults in their lives who they can talk to about their feelings, or building survival kits, containing things which help them manage their feelings when they're sad, angry or worried– stress balls, balloons, flowers, even a scream box. In addition to working with the children, Ola will engage with parents or the school to promote positive communication from both sides, providing suggestions for what they can do to improve communication with the child. Ola explains:
"I make recommendations to the school and the family to ensure continued emotional wellbeing and learning. A lot of it is simple stuff and really effective, like spending quality time with the child and showing they are listening and acknowledging what the child is saying"
Taking these practical steps to build emotional resilience and self-confidence is an integral part of Welcare's approach to achieve a lasting positive impact on a child's life. In addition to the one-to-one support available to children referred to Welcare, group work can play an important role in the child's emotional development. Ola describes how, often, "adverse childhood experiences can make children feel isolated, but once they are in a group they can feel that other children are the same". Welcare offers services such as MySpace, a treatment and recovery group programme for children, aged 6-10, who have been exposed to domestic violence within their homes. Here, Ola says, children learn "to build trust with each other and share", and over the course of the programme, she explains how "children become more confident and are able to freely express themselves with each other".
Through offering group services or one-to-one support, Welcare works to empower young people to feel able to voice whatever it is that is inside, and support families in nurturing the emotional needs of their children.
During Children's Mental Health Week, it is important to reflect on the value of emotional wellbeing in young people and encourage positive communication around mental welfare. At Welcare, we will continue to provide practical help and support to families, empowering them to rebuild their lives and access opportunities to ensure their children have a happy, confident childhood and future.
If you would like to find out more about the work in our centres in South London and East Surrey, click on the following link: Our Services