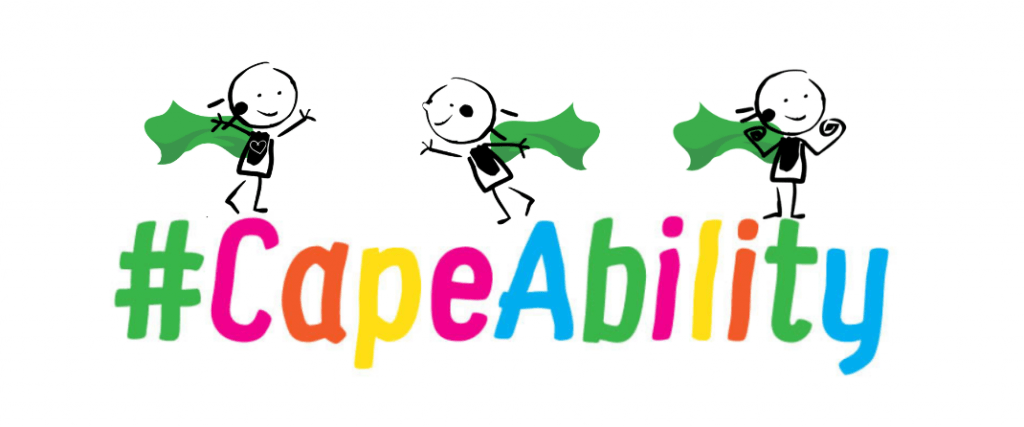 Who can take part?
If you work with children up to the age of 13 you can take part (this includes religious and non-religious schools, Junior churches and other groups). and you are welcome to select which story and activities you would like to focus on.
When does #CapeAbility run?
You can use our resources and send us your inspiring superhero capes at any time.
What do I have to do?
You can pick and choose from our lesson plans and activities to find what works best for you. 
Does it cost to use your resources?
No, but we do ask that organisations using our resources forward information to parents about how they can support Welcare.
What else can I do to support the #CapeAbility campaign?
Please share this page with schools, churches, parents and teachers who you think would be interested in taking part.
Lesson plans and activities
The themes above are highlighted in the six lessons produced by Welcare and endorsed by Fiona Foreman (RE Adviser & Wellbeing, Mental Health and Character Education Adviser at Southwark Diocesan Board of Education).
Lesson plans
The lessons are based on 2 stories, one Bible character and a real life example from the work of Welcare with a local child or family. The characters are portrayed as superheroes and we learn about their stories, the difficulties they face and how they cope. Each story focuses on one positive mental health characteristic which is followed through the lesson and all the following activities.
As a teacher you can select which activities and which story/stories you would like to focus on. The stories are followed by a discussion and a range of activities that you can use, as appropriate.
You can find more details on how you can run the Campaign, for fundraising activity ideas and general superhero activities below:
Activities
Our CapeAbility activities are based on empowering children to use the mental health attributes they have learned. There are practical activities to empower children, and also activities through which they can help others and pass on their strengths.
If you are a headteacher or a Junior Church leader, and would like more information about CapeAbility for Schools and Churches, get in touch via fundraising@welcare.org.
#CapeAbility is founded on the idea that every child has the potential to be their own superhero.