We have been overwhelmed by the magnificent level of support received throughout our 125th Anniversary year which has enabled us to provide help and support to 762 children and families through individual one-to-one or group work programmes.
With special thanks to everyone involved in raising funds and awareness of our work during December 2019 including some of the events below.
Annual Sparkling Christmas Tree Festival St Mary Magdalene Wandsworth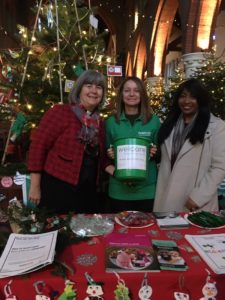 St Mary Magdalene church Wandsworth organises an annual Christmas Tree Festival bringing together the local community in a wonderful way. The event included a church filled with sparkling trees decorated with enormous creativity by local businesses and organisations and music from local schools and The Rock Choir. We are thrilled to be their charity of the year and all the proceeds from the event will help our work in Wandsworth.
Christmas Crackers Charity Concert in Greenwich 
The Christmas Crackers Charity Concert was held at All Saints, Shooters Hill, Plumstead on 15th December to raise money for our work with children and families in the Royal borough of Greenwich. The concert featured a wide range of traditional and modern music and the very popular Greenwich Concert Band directed by Chris Lloyd.
Carols at the Glades in Bromley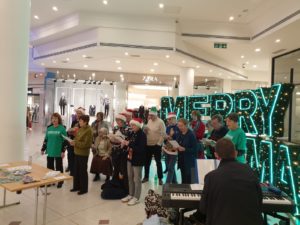 Friends and supporters of Welcare in Bromley brought the Christmas spirit to the Glades shopping centre in Bromley town centre by singing a selection of carols and festive songs to evening shoppers. We are grateful to everyone who gave up their evening to sing, play the organ, collect money and talk to shoppers and families about our work with local children and families.
Carols at the Anglers 
Members of the choir and congregation of St Mary and St Albans raised funds to support our work in south west London with their annual evening of carol singing in The Anglers Pub in Teddington. A lively and festive atmosphere was enjoyed by everyone and the evening has become a well supported annual event in this corner of south west London. We are enormously grateful to Reverend Joe Moffatt and Margaret Squire for their tremendous support of our work throughout the year.
Thank you for your support this year and we look forward to all we can achieve together in 2020.